How to Remove a Saved Password in FileMaker (Windows)

When logging into iRestore, it is sometimes convenient to save your account credentials to avoid having to repeatedly log in. However, sometimes multiple users use the same computer to log into their accounts and they find themselves logging into yours accidentally.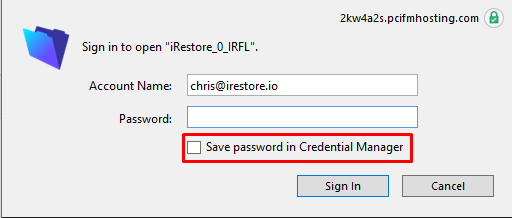 In situations like this, it is most likely preferable to not save your log in credentials. In the case that you have already saved your account information and would like to remove it from your computer's credentials list, the following steps will show you how:

1. Click the Start Button or the Search Bar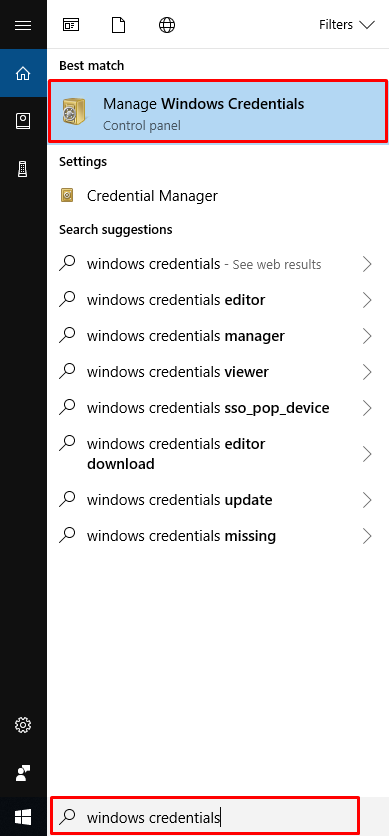 2. Search for Windows Credential Manager

3. Under Generic Credentials, find your FMP iRestore credentials entry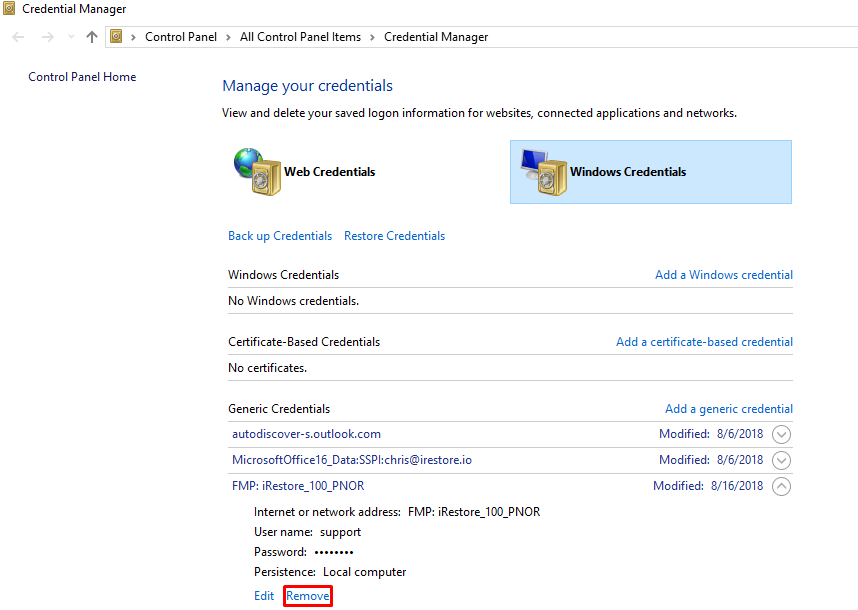 5.Select Remove

That's all there is to it. iRestore will now prompt you to enter your account information again.